Eureka escape room adventures is a fully immersive interactive puzzle room where you will need to work with your team to complete an objective in under 1 hour to win.
Our rooms are themed and designed completely different, with no room having the same objective. You will need to figure out the puzzles in order to complete your task.
Communication within your team will be critical and a variety of different skills will be needed.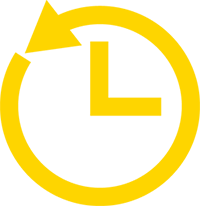 You have 1 Hour! Please arrive 15 minutes PRIOR to your start time.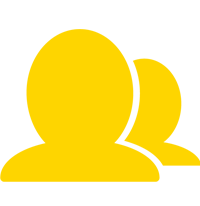 Form a team of 4-8 people to solve puzzles, riddles and physical feats to complete your objective.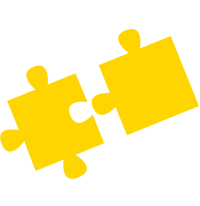 Groups are placed in immersive rooms that have puzzles and challenges unique to each theme.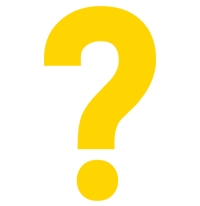 We are here to help. Groups will be allowed hints from our Game Masters in order to help you achieve success.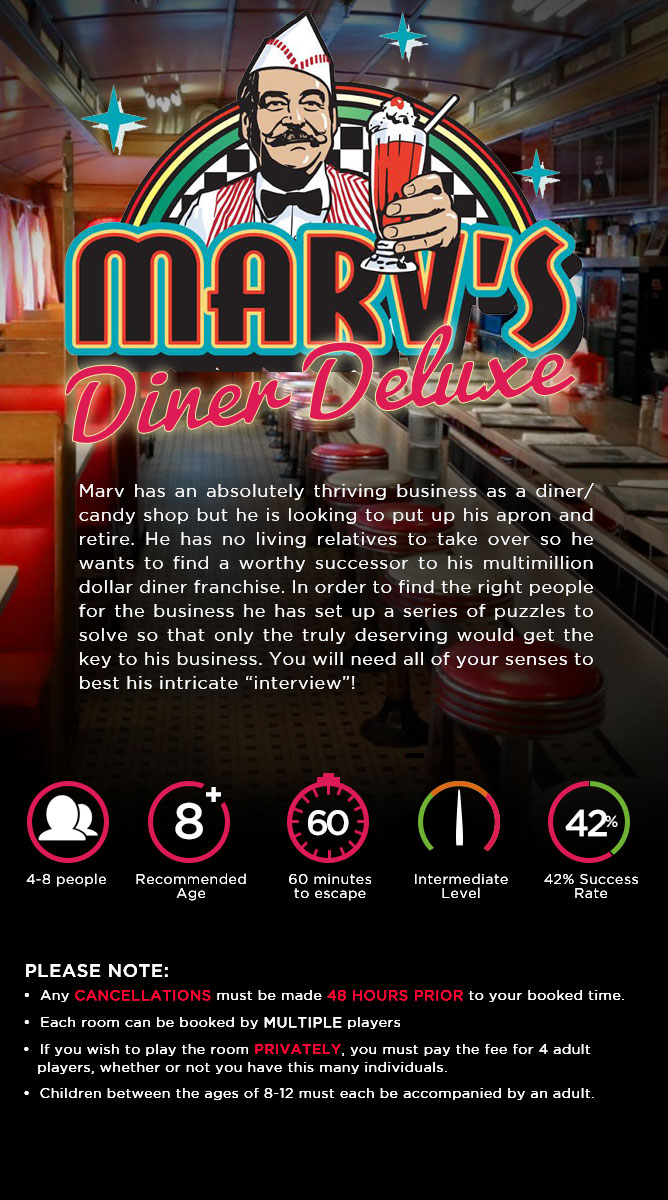 LEVEL:                Intermediate
PLAYERS:           4-8
TIME:                   60 Minutes
Marv has an absolutely thriving business as a diner/candy shop but he is looking to put up his apron and retire. He has no living relatives to take over so he wants to find a worthy successor to his multimillion dollar diner franchise. In order to find the right people for the business he has set up a series of puzzles to solve so that only the truly deserving would hold the KEY to his business. You will need all of your senses to best his intricate "interview"!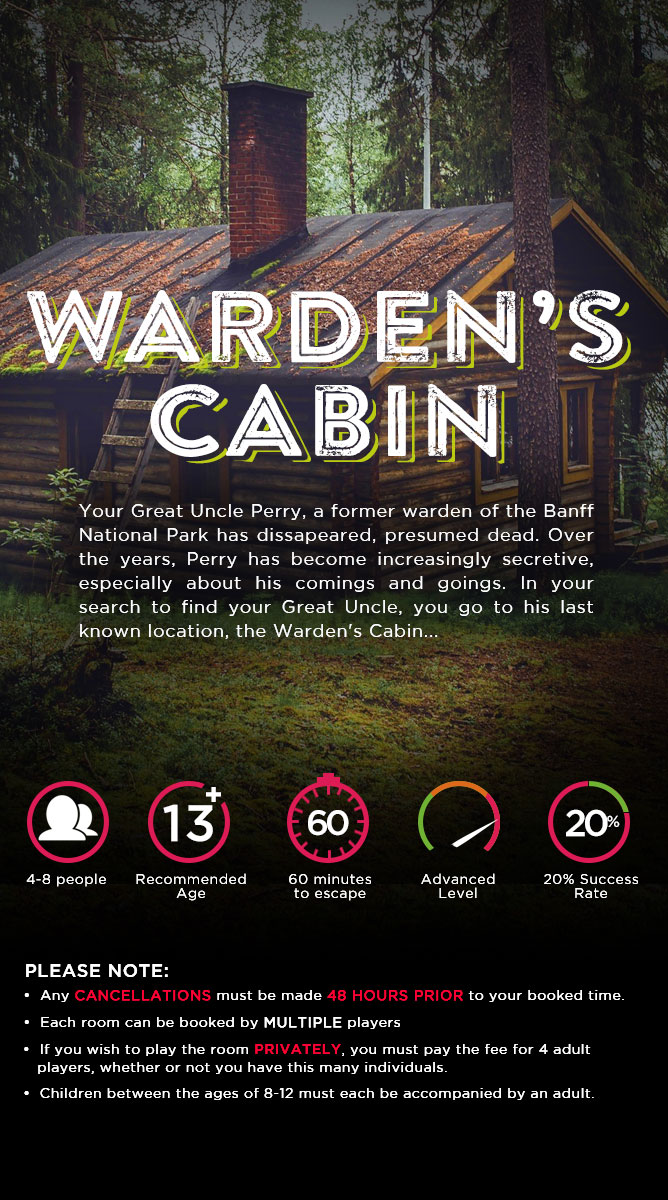 LEVEL:                Advanced
PLAYERS:           4-8
TIME:                   60 Minutes
Your Great Uncle Perry, a former warden of the Banff National Park has dissapeared, presumed dead. Over the years, Perry has become increasingly secretive, especially about his comings and goings. In your search to find your Great Uncle, you go to his last known location, the Warden's Cabin…
HOW MUCH TIME WILL I HAVE?
You will have one hour to complete the room. Please arrive 15 minutes PRIOR to your start time.
WHAT HAPPENS IF WE ARE LATE?
It is very important to be in time because your room may be booked by another group after. We will do our best to accommodate late arrivals but that time may come out of your room time.
WHAT HAPPENS IF WE DO NOT SUCCEED?
Inconceivable! You must succeed!
ARE YOU WHEELCHAIR ACCESSIBLE?
We are located on the lower floor of Wolf and Bear Mall (Directly under the Lux Movie theater), which is fully equipped with elevator access to every floor. In addition we have designed our Puzzle Adventure Escape Rooms to be wheelchair accessible.
Booking is simple. Simply click here or choose the "Book Now" option at the top of the page and choose the room theme you would like to experience.
ARE WALK-IN CUSTOMERS PERMITTED?
Yes! If we have availability, walk-ins are welcome. However, it is recommended that your escape room experience is booked in advance using our online booking system to secure your time.
WE'RE STUCK! CAN WE GET A HINT?
We recognize that you may get stuck during your time in the room, luckily there will be hints available in all Eureka rooms to guide you to your ultimate goal. We have an unlimited hint system. If you have a preference of no hints or many, please just let your game master know when you arrive.
Yes – our adventures are suitable for children ages 8 and up. We ask that children between the ages of 8-12 each be accompanied by an adult.
Each room can be booked by MULTIPLE players, if you wish to play the room privately, you will need to check the box off. Groups of 2 players are NOT able to play privately and could be joined by other players.
Cancellations must be made 48 hours prior to your scheduled appointment time.
229 Bear Street
Banff, Alberta
Lower Level in the Wolf and Bear Mall under the Lux Cinema. You can access us by either set of stairs or the elevator located in the mall.
New Hours are:
3:30 pm – 10:00pm